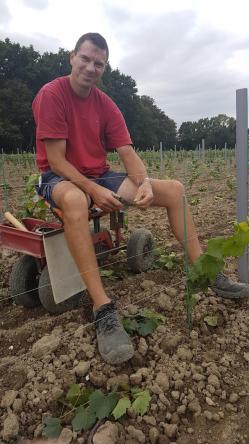 Dominique Martin has taken over the family domain in 1999. Passionate about his work and the vine growing, he is the fourth generation of wine-making expertise and brings a touch of modernity.
The 35 hectares vineyard is situated in Saint Fiacre sur Maine, at the heart of the AOC Muscadet Sèvre et Maine.
You can find our wines around the world, in Europe, Japan or in the United States.
In France, they are served on prestigious tables like Alain Ducasse or the Palais de l'Elysée.