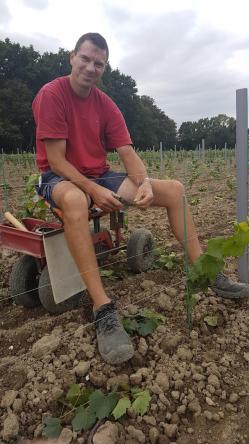 Located in Saint-Fiacre-sur-Maine, in the Loire Valley, 35 ha vineyard Domaine Martin is deeply rooted in the heart of the Muscadet Sèvre et Maine AOC.
Dominique Martin, the vigneron owner, is the fourth generation of this winegrower family, whose expertise lies in white grape varieties.
Under the influence of the Atlantic Ocean, the single variety Melon B., harvested at appropriate maturity, enables the production of naturally fruity dry white wines, characterized by freshness, minerality and complexity.
Domaine Martin sells its wines to Europe, to Japan and to the USA. In France, you can find them on prestigious tables such as Alain Ducasse or the Palais de l'Elysée.