Our Partners
Our Partners

Find us on the Loire Valley Wines website.
"Interloire, the joint professional association for the Loire Valley Wines, was created by the winegrowers and négociants of the Pays Nantais, Anjou, Saumur and Touraine as a way of protecting and developing their 50 Appellation and Designation of Origin areas as ratified by decree."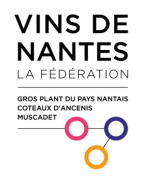 The Nantes Wines Federation includes three DMOs (Defence and Management Organisations) of the Nantes area : Muscadet, Gros Plant du Pays Nantais and Coteaux d'Ancenis.